luz de tira conduzida IP20 Tensão constante motorista 350W 12v 2a conduziu a fonte de alimentação para a tira conduzida Controlador do excitador e da tira.

Amplo suporte na imagem de telefone, consoles de jogos, máquinas de vídeo de idioma, Walkman, notebooks, telefones celulares e outros dispositivos.

a tensão nominal da fonte de alimentação geral refere-se à tensão de saída do circuito aberto.

nenhuma corrente quando a tensão de saída, de modo driver da tira conduzida pode ser entendida como, esta é a tensão de saída da fonte de alimentação de tensão máxima.
Controlador Relacionado: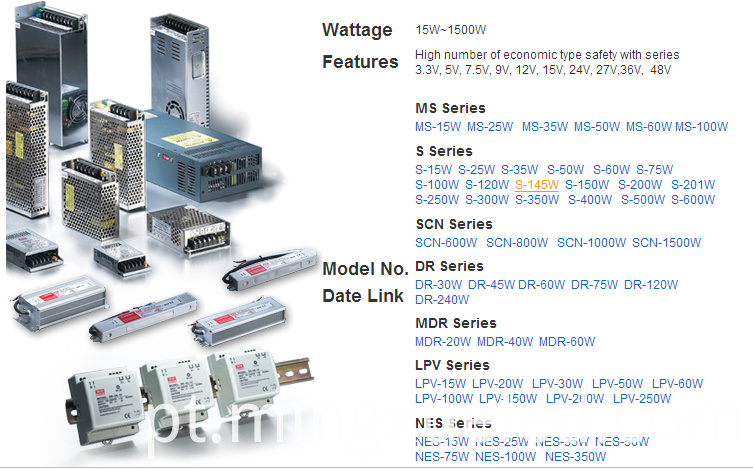 Especificação de driver de tira conduzida 350 w:
Model

S-25-5

S-25-12

S-25-15

S-25-24

Specification

DC output voltage

5V

12V

15V

24V

Output voltage error

±2%

±1%

±1%

±1%

Rated output current

5A

2.1A

1.7A

1.1A

Output current range

0-5A

0-2.1A

0-1.7A

0-1.1A

Wave and noise

50mVp-p

50mVp-p

75mVp-p

100mVp-p

Inlet stability

±0.5%

±0.5%

±0.3%

±0.2%

Load stability

±1%

±0.5%

±0.3%

±0.2%

DC output power

25W

25.2W

25.5W

26.4W

Efficiency

80%

83%

83%

85%

Adjustable range for DC voltage

±10%

±10%

±10%

±10%

AC input voltage range

85~132VAC/170~265VAC/47~63VAC,120~370VDC

Input current

0.6A/115V 0.35A/230V

AC impulse current

Cold-start current 15A/115V 30A/230V

Leakage current

<0.75mA/240VAC

Overload protection

105%~150% Type,PULSING HICCUP SHUTDOWN,Reset,auto recovery

Over-voltage protection

115%~135%

Temperature coefficient

±0.03%°C(0~50°C)

Setup rise hold up time

800ms,50ms,20ms/115VAC 300ms,50ms,80ms/230VAC

Vibration

10~500Hz,2G 10min./1cycle,Period for 60min,Each axes

Withstand voltage

I/P-O/P:2.5KVAC I/P-FG:2KVAC O/P-FG:0.5KVAC

Isolation resistance

I/P-O/P, I/P-FG, O/P-FG:100M Ohms/500VDC

Working temperature and humidity

-10°C~+60°C,20%~90%RH

Store temperature and humidity

-20°C~+85°C,10%~95RH

Overall dimension

98*97*35mm / 60pcs per carton

Weight

0.3Kgs

Safety standards

Desgin refer to UL1012,EN60950-1,EN61347-1,EN-61347-2 approved

EMC standards

EN55015,EN55022,EN55024,EN61000-2,EN61000-3,EN61547 approved
Fotos para 350 w led driver de strip: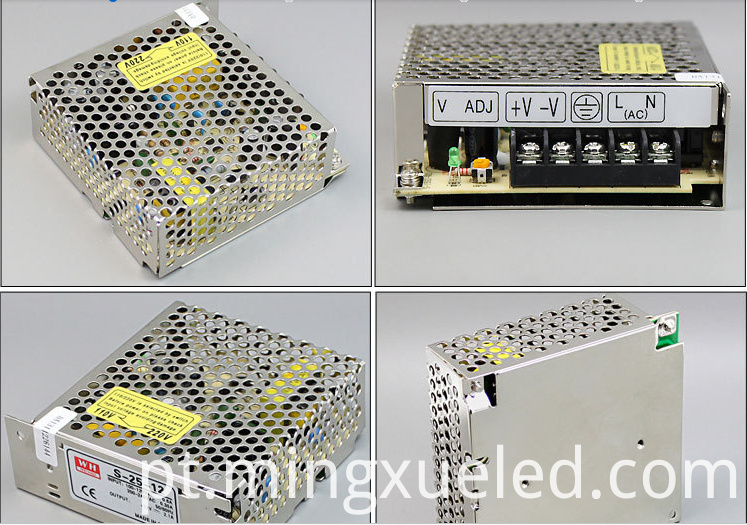 Embalagem e entrega de 350 w driver de strip led:
Embalagem: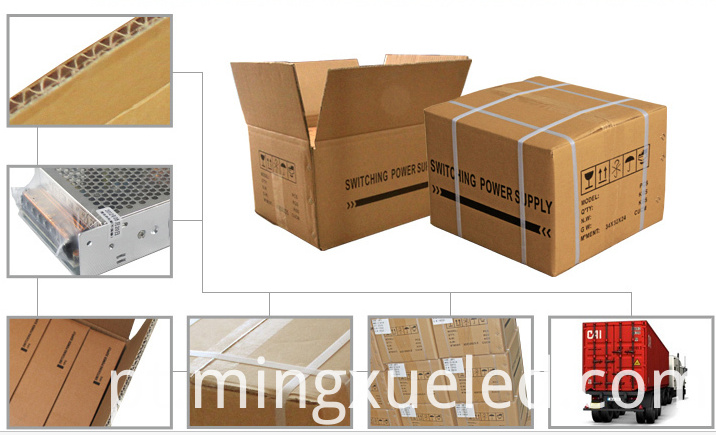 Entrega do excitador da tira do diodo emissor de luz:
Serviço: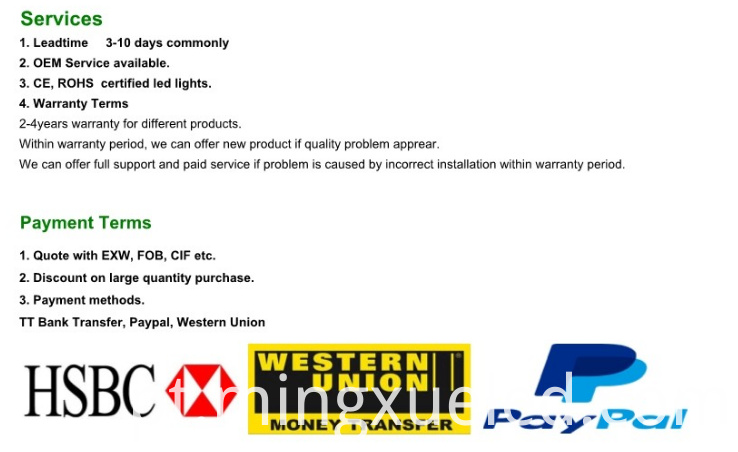 PERGUNTAS FREQUENTES:
1. tensão
• Saída XXV na fonte de alimentação de comutação. XX é a voltagem.
Por exemplo: 5V, 9V, 12V, 13.8V, 15V, 18V, 24V, 36V 48V .............
2. atual:
• Saída XXA na comutação da fonte de alimentação. XX é a corrente.
Por exemplo: 0.5A, 1A, 1.5A, 2A, 3A, 4A, 5A, 6A 10A 15A 20A 30A 40A 50A 60A 80A ......
3. qualidade
• Nós temos o melhor engenheiro profissional e experiente e rigoroso sistema de QA e QC. Taxa de variação de 0,1% a 0,2%.
4. Entrega
• Forte capacidade de produção: 6000 peças por dia, poderia fornecer pacote customerlized mediante solicitação. Nós faremos o transporte para ser o mais econômico para você e o custo do frete é informado antecipadamente para sua consideração e exigências
5. Período de garantia
• Durante o período de garantia, se algum defeito e / ou falha inerente for descoberto, o Comprador deverá notificar o Vendedor e fornecer provas das peças defeituosas, defeituosas ou danificadas, após o teste e confirmação do vendedor, se a mercadoria estiver danificada devido a produtos defeituosos. O Vendedor deverá tomar medidas imediatas para reparar, reparar ou substituir as peças defeituosas ou defeituosas às suas próprias despesas dentro de 07 dias após o recebimento da notificação do Comprador por fax / correio.
Grupo de Produto : Motorista tira conduzida